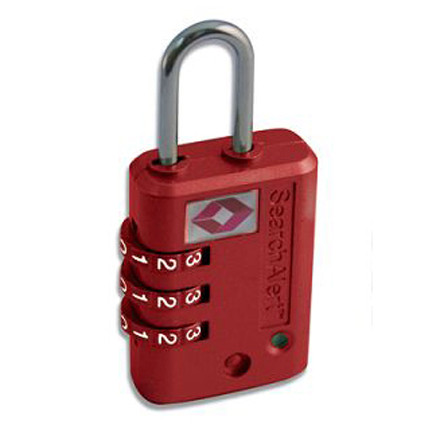 Keep your personal belongings secure while you're in transit thanks to the Pacsafe Prosafe 900 Travel Lock. This compact, TSA-approved combination lock features a small display window that lets you know if TSA authorities opened your lock during inspection.
I took two of these locks on an expedition to Nepal this past October. When I most needed to secure my North Face Base Camp duffels (at the Katmandu airport), one lock seized up open and refuses to lock. Next time, I will avoid combination locks, as my companions did and had no problems.
ANOTHER GREAT PACSAFE PRODUCT
This is a great padlock from Pacsafe!!! I continue to be impressed by their quality products. I use it on all my airline flights. I've always wondered if my luggage were opened and now I know for sure; a great feature!!! I intend to buy more of them.
This is a great travel lock for people with lots of expensive gear. It allows you to lock it safely and lets you know if anyone has been looking through your stuff, which is a cool little feature cause I always wondered if anyone ever had. Now you will know for sure. I use one on each bag and if I need an additional one, say on a snowboard bag, I use a Pacsafe ProSafe 700 Combination Padlock along with the 900 cause there are more openings to lock. Both are excellent travel locks but only the 900 has the detection system that lets you know if it has been opened by TSA during inspection.