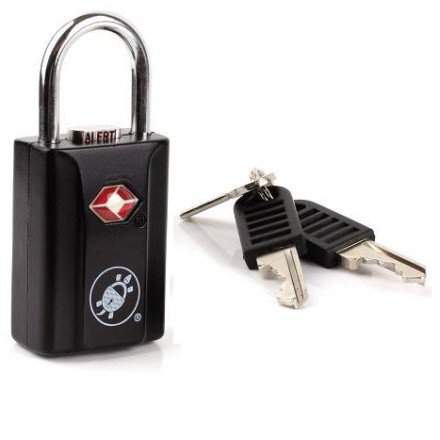 Know whether the TSA searched your luggage when you use the PacSafe ProSafe 650 TSA Pop-Up Lock. A red indicator button pops up if TSA agents open the lock to inspect your belongings. This lock comes with two keys as well as a reset key. The PacSafe ProSafe 650 TSA Pop-Up Lock is approved in all US commercial airports.
What do you think about this product?
Have questions about this product?
they work, but not too well
I got these locks, and their price is the same as the quality; low. They stay locked when locked, but we got a PacSafe lock with a set of two keys - and one key clearly didn't match the lock. It also didn't fully open so required some manhandling. At least it is openable by TSA officials - so they don't have to cut open your bags to see whats inside in the airports.