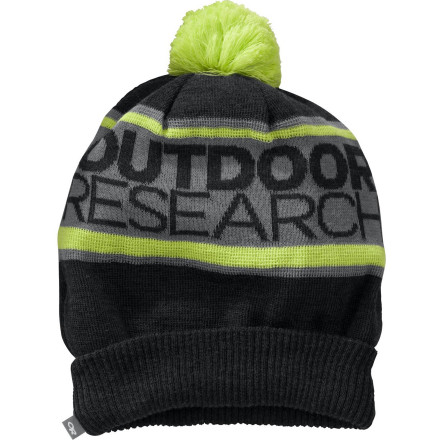 What do you think about this product?
Have questions about this product?
Sweet wool hat that dries really quickly. There isn't stitching up and down the hat, so the inside and outside fabric can become bunched over time. And take care of the pom pom--it will start to wither if one of the strings gets caught on anything. I love OR hats. This one isn't my favorite, but I still like to have one in my arsenal of winter headwear.
This hat is super cool. the fit is awsome, you can wear it in many ways and many styles, perfect for someone who is a gangster, but also needs to stay alive in the alpine. The material it is made of is awsome, some kind of fake wool stuff. Not itchy at all. When this hat gets wet (like soaked) it is still pretty warm and my favorite part is that it dries really fast. I totally would say this is one of the best hats ever (I removed the pom pom ball on mine though.) Thanks OR this hat is boss!
I really like the color, quality, and warmth of this hat. It is, however, awkwardly large. I know it's the style to have a "floppy" hat, but it should be made with a little less "volume" around the head in order to be more functional on the slopes or any other outdoor activity. Overall, I do like this hat!