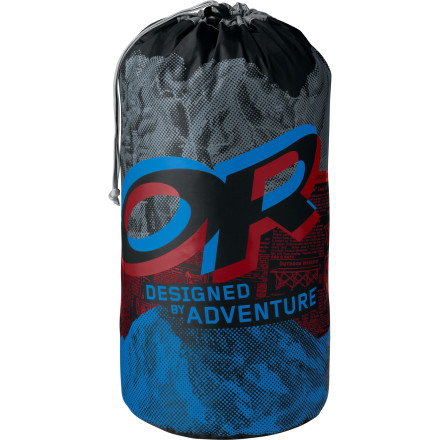 All's not lost if your Outdoor Research Graphic Stuff Sack gets exposed to the rain during the to-and-fro of setting up the campsite. The Barrier nylon in the sack keeps your sleeping bag, clothes, or other gear dry, while the distinctive graphics make it easy for you to quickly pick out your gear from the pile in the corner of the tent.
What do you think about this product?
Have questions about this product?
Took this bad boy on a long trip and definitely came in handy. I wasn't extremely concerned about keeping my stuff dry but it was helpful for stuffing a lot of items in my board bag for a month long trip. Very helpful for organization.