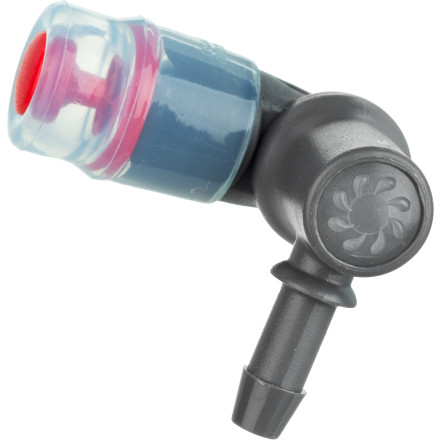 Colors
Description
A non-magnetic personality.
The Osprey Non-Magnetic Bite Valve replaces your standard Osprey bite valve and is intended for safe use with electronic equipment such as avalanche transceivers, pacemakers, medical implants, credit cards, mobile phones, watches, compasses, GPS units, computer hard drives, and other magnetic media.

I have a 70oz CamelBak bladder and was...
I have a 70oz CamelBak bladder and was looking at replacing the bite valve with this. Will this work with the CamelBak tube? Thanks.


Best Answer
If you have the standard 0.25" inside diameter tube, this will fit perfect. I'm pretty sure all the Camelbak reservoirs come with the 1/4" tube, but just to be sure I would take a measurement. The only other common size out there that I know of is 3/8", but that was primarily Osprey which no longer makes that size standard.
It's looking like the current shipment (writing this 4/29/13) will be the new, smaller version of this valve that will fit 2013 and newer Osprey Hydraulics™ reservoirs with 0.25 in. hoses. The older, larger valves should look more similar in color to our current default image, while the new valves we are currently stocking will be a darker grey as seen in my attached image.