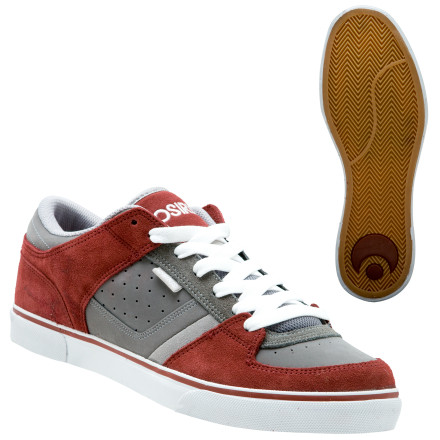 Detail Images
im definetly diggin these kicks!
most likely be bak for a second pair fer sure
nice kicks man. don't tear up quick on your grip, i've been skatin 'em for like 3 straight weeks and they're still gooood! cheap too! yeeeaaah, cheap. get some!
Good shoes for under 30 bones..sole seems a little thin but again, price was right.
great grip, board feel, and wear
These things are so sick.
once you break them in, which took a day or two, they loosen right up and skate like a dream.
these are very comfy shoes that feel very sturdy..the build quality is definitely there.
they look really great too. I got them in burgandy/gray, and they are a little more maroon in real life than in the image, but they look great just the same.
I've been skating (longboarding) in them for about 3 weeks now, and the soles are holding up MUCH better than my last set, (V*x's).
If these shoes keep skating and wearing well, i will definitely buy from osiris again.
(the gray laces look dank!)
These shoes are super-grippy. exceptional board feel, plus many kudos on the osiris style. I'm still not used to the new fit of skate shoes. I think the puffy style shoes of the 90's, although not as sleek, are much more mellow on your dogs. I feel the extra padding keeps your feet secure and less fatigue occurs during extended sessions. This is due in-part to my narrow heels and does not affect my over-all opinion of these steezy kicks.