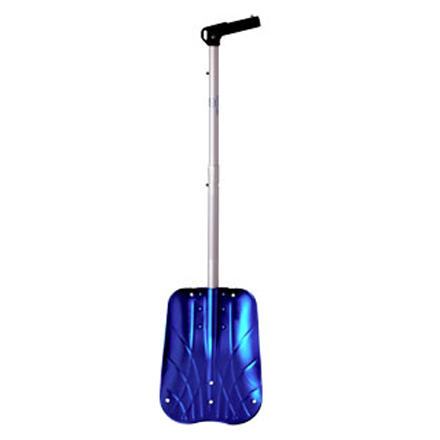 What do you think about this product?
Have questions about this product?
I did lots of research to find the best snow-caving/snowshoeing/avalanche rescue shovel. This is it. "4.5 stars" if I had the option since I had to drill an extra hole to make a third handle position.
This shovel has been upgraded from its original design, the one everyone copied. The improvements add ease to chopping into debris as well as moving mass quantities of snow fast. It is simple and durable. An obvious choice for those who know that cool colors and graphics are just PR tools. This is a tool for pros and people in the know about quality products. Don't be fooled into another shovel because of promises made. This is a time tested design with enhancements. Trust in ORTOVOX for quality beyond your need at a price that can be accepted.
A good piece of equipment that gets the job done well. I have only used it in practice burials so far, but if I were buried, i would'nt have a problem with my rescuers using this shovel to dig me out. The blade is nice and stiff and a good compromise between size and weight. The angled handle end is comfy, but can be a bit fussy when trying to secure it to the outside of a pack. Also, the blade doesn't slide well at all, so butt-shovel-sleds are a no go.