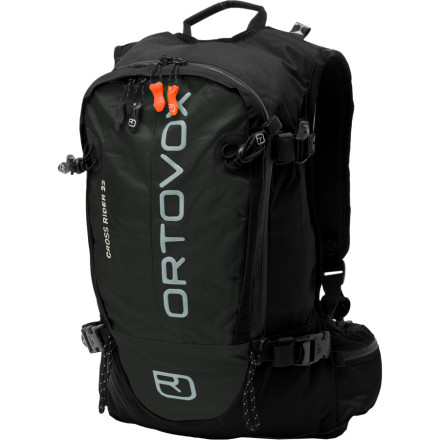 What do you think about this product?
Have questions about this product?
They call this a "touring backpack" but I wouldn't tour with it.
After my BD shovel, BCA probe and transceiver, 2l bladder, some munchies and a GPS, there was little room to spare. After stuffing in a puffy (for those times when you stop for lunch) a map and my gps, it's so stuffed that strapping a board to it is a no-no.
As compared to the Osprey Kode 22 there is far less room... Almost half, for the "same size" bag. That was the bag I've moved to and the Kode 30 is on my short list for longer trips.

Other than that, the pack is built like a bomb shelter and functions great for what it does... But let's call it "sidecountry" and "resort touring".
I was shopping for a pack light weight but not to serious and happened upon this guy. I flipped back and forth between this one and the Free Rider 24 Plus, but I really wanted 2 hip pockets so I opted for this one and it was the best decision ever. I was looking for something snug to my back without having to tighten like crazy( I am six feet tall and it is perfect) when I was riding my bike through big city traffic all crazy like, comfortable enough to wear in the city just boucin around and serious when it came down to heading up the mountain. It has great construction feels like it will hold up forever and it looks sick plus all my essentials are located in my must have hip pockets(keys, cellular, money, wallet, numerous baked goods, and gorilla spray for all those nasty side streets) Happy riding, hunting, skating, or WTF ever you might be doing with this on!