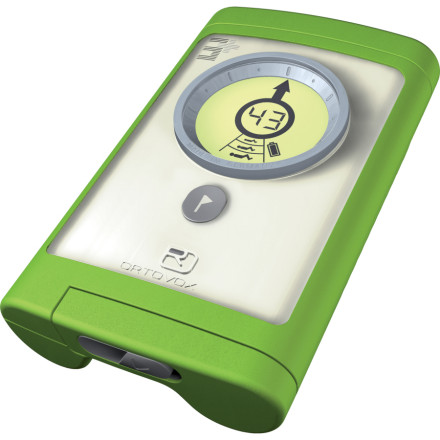 Community Images
Description
Make yourself safer and increase the chances you can find your buddies with the 3+ Beacon.
Find and check off multiple victims with the Ortovox 3+ Beacon's circular display, which answers your first three questions: which direction, how many people, and how far to them? A user-friendly, all-digital triple-antenna search tool for quick recoveries, the 3+ also features Smart Antenna Technology. The first of its kind, the 3+ switches between transmitting antennas to maximize signal strength even when you tumble in a slide and change directions.
In search mode, a simple circular real-time display tells you what direction to search and how far to the victim
Clear, circular pinpoint search shows you how close you are before you start moving away from the signal
Easy Mark technology shows the number of victims and lets you pin the signals once found (with a large button below the front display) so you can quickly move onto the next signal
After 120 seconds of no movement, the beacon switches from search to transmit in case you get buried in a follow-up slide
Rubberized housing protects against moisture and impact
Small bag with elastic strap secure the 3+ to your body
Backlit display allows nighttime rescues
Updatable microprocessor keeps the 3+ at the forefront of avalanche beacon technology
Share your thoughts
What do you think of the
Ortovox
3+ Beacon
? Share a...