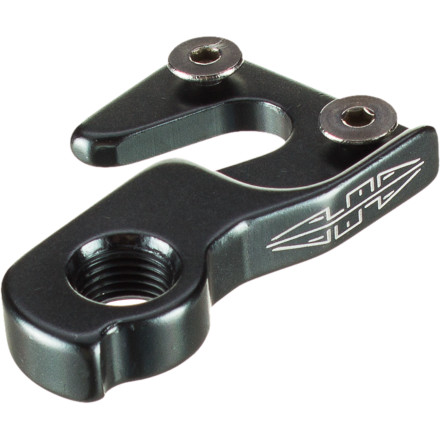 The 29-inch wheels of the Orbea Alma Hydro might be large enough to roll over most anything you encounter on the trail, but a rock outcropping, log, or fall could still snag your rear derailleur. The soft alloy of the Alma Hydro Hanger is designed to quickly bend or even break off to prevent damage to the hydroformed alloy frame. In the event of an impact that results in a hanger bend, it's always better to simply replace the hanger entirely rather than try to bend it back. And since you never know what misfortunes the trail or Lady Luck could throw at you, it's definitely worth keeping an extra hanger or two on hand to ensure you're able to perform any quick trailside repairs as necessary. Choose between Anodized Red or Silver to best match your frame. This hanger is also compatible with Orbea's Terra Cyclocross bike.
What do you think about this product?
Have questions about this product?
Unanswered Question
Hi, I bought the Orbea Aqua road bike with...
Hi, I bought the Orbea Aqua road bike with Sram from this website and was wondering if this item will fit?