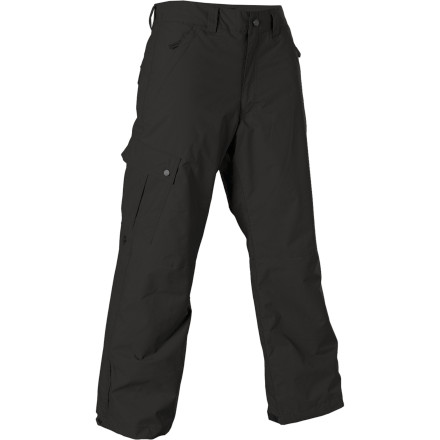 Detail Images
Turn the warmth up a notch with the Orage Men's Dylan 2 Ski Pants. Lightweight synthetic insulation traps body heat while you scope out cliffs on cold, crisp mornings, but it won't cause a meltdown during late-season park sessions.
What do you think about this product?
Have questions about this product?
Some Helpful Info for When you Unbox
So this product just arrived and it is a little confusing. It's called the Dylan 10K ski pant,and the hang tag says it has a waterproof rating of 10K...but the tag that is actually sewn onto the fabric says 5K?!? I'm inclined to believe the tag sewn to the pants as I've own some 10K jackets and these pants look/feel more porous. Or maybe the inner fabric is included in the overall rating. I will contact Orage and Backcountry and try to report back. I'll know for sure when I take them out on the mountain.

Update: I emailed Orage and just received their response, which I've copied.
"Sorry for the delay to reply to your email. We just received the confirmation that the manufacturer put the wrong prime label inside the Orage SMU Dylan pants (AUM0140) and the information on the hang tag is the good one. We suggest you to keep the hang tag with your proof of purchase to avoid problem in case you would need to use the Orage warranty with your Dylan pants"

I have to say that both Orage and Backcountry provided fantastic customer support in this issue. Backcountry even offered to send me another pair of more expensive pants at no cost, but Orage confirmed the confusion so I'm sticking with these.