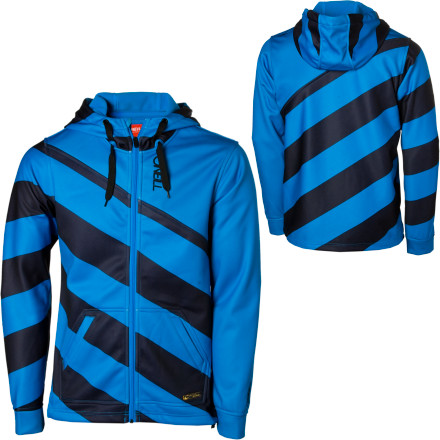 Detail Images
Zip up the O'Neill Seb Toots Full-Zip Hooded Sweatshirt and steal a truckload of snow from the resort so you can hit the rails in town. A signature hoody for urban slayer Sebastien Toutant, this quick-drying fleece features a DWR finish so you can brush off the snow when you repeatedly tumble over snow-covered concrete. An interior pocket holds your MP3 player to keep you amped, while an adjustable hood and chin guard provide some shelter if spring nights in the city get a little chilly.
How does this fit? I'm 5'4-5'5 and 105lbs,...
How does this fit? I'm 5'4-5'5 and 105lbs, 14, and I have anothero Oneill jacket and it's a bit slimmer than the other jackets I have in medium
Hey again.

I would go with previous experience when it comes to buying similar gear in the same brand. As well you could always get sized and check out the sizing chart under "select options".

A few other options are,1) phone a gear rep! Ask them for some help, and they will most definitely do what they can, even if its highjacking their little bro to come and try this on so you get the proper fit answer. 2)Buy it. If you don't like the fit, return it...no questions asked. I have done this, so I know these guys are LEGIT. 3)Buy a large, hold off. Break it out when you have grown a bit, and watch the other kids wonder at how you broke out your sick BRAND NEW OLD SCHOOL O'Neill threads :)

Hope this helps!