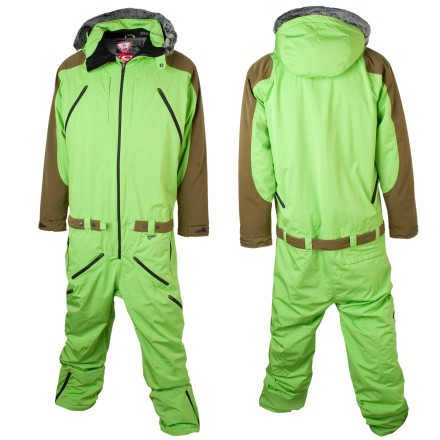 Detail Images
When will this suit become viable again?...
When will this suit become viable again?
size L
Never. This piece is from 2006
Siqqq suit, no doubt. Definitely on the bigg side, I'm 5'4 and it's pretty huge, so buy with caution on size.
whether you ski powder or park this suit is so sick it runs really big but thats the whole look it is unbelievably comfortable and is so steezy!
a must buy for eye catching clothing
i have had at least 10 comments on how sick it is. this is the suit to buy!
Ok, Its a one piece and I love it. I got the size large in lime and I am so psyched. It fits a bit on the big side. I have skied in it twice and it is super warm, it vents well and I am thinking I wont have any issues with snow in the pants on powder days. Most people cannot tell it is a one piece because the top doubles over the bottom. Only down side is, it maybe to warm.