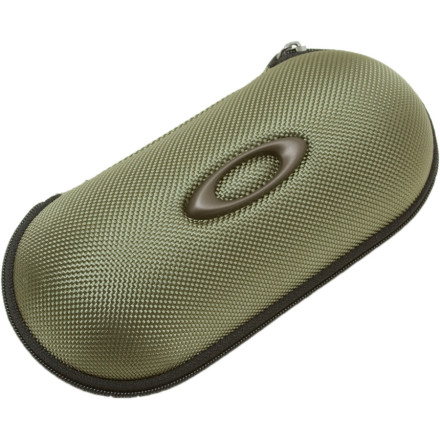 Detail Images
This is a super sturdy case for being soft. I returned though because i just didn't feel my glasses were safe enough. I went ahead and bought the metal vault. Much happier!!
Oakley Soft Vault Case Large
Don't be fooled by the 'soft' part in the Oakley Soft Vault Large Sunglass Case. This case may say soft in the title but this case will protect just as good as the Oakley Metal Vault. I have used this case to pack my sunglasses on trips on airplanes and everything and it has kept my $100 shades nice and intact.
strong case but was looking for something that would not take up too much space in my luggage yet protect my glasses.
fits all large Oakley sunglasses perfectly. These wont protect your shades from being smashed by something big and heavy but it does keep them from getting scratched or getting banged around in the back of your car or backpack.
What are the dimensions? Will a pair of...
What are the dimensions? Will a pair of Smith glasses (that don't fold up perfectly flat) fit in this case?
The large softfault is very big I would say you have a 95% chance of your sunglasses fitting.
Nice product, looks good and does the job.
As always, a functional, quality product from Oakley!
Fits perfect for my gas can. Monster dog.
While not crush-proof, this case is strong, rugged, and more than up to the task of protecting your Oakley investment. The rounded end design makes it easy to slip inside a backpack or suitcase, while protecting your sunglasses. Definitely worth it to keep your Oakley shades safe.