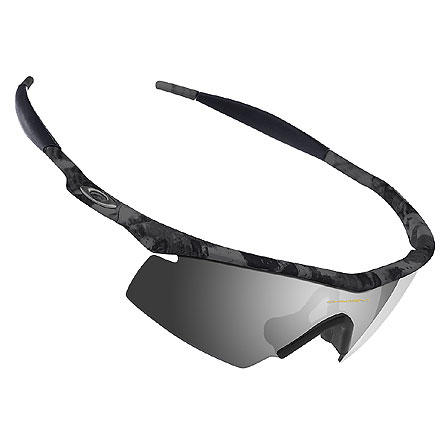 Absolutely awesome, perfect for sports
I bought these glasses over 10 years ago while I was still in high school. I wore them basically for baseball in the summer. After I got done I found they even worked well in the winter when the sun was glaring off the snow. They don't fog, are stylish for any occasion ( but especially good for sports). The design allows for airflow between the lens and your face which prevents fogging. The rubber earsocks and nosepiece ensure a secure fit on your face and feel extremely comfortable when wearing for extended time. I back up any oakley sunglasses and i've never had a problem with them. They have contracts through the US military/govt, and numerous professional athletes use them...that basically speaks for itself.
Use these for everything!
Gender:

Male

Familiarity:

I've put it through the wringer
I use these glasses for:

* Driving

* Airsoft

* Shooting range

* Snowboarding

* Mountain biking



I LOVE these glasses. I purchased them with the intent to do mil-sim games with my airsoft group and ended up loving them so much that I became an Oakley convert. They don't fog up and can take a hit. The interchangeable lenses really helps when you are going to be in different weather conditions. I even used these on the slopes until I was ready to invest in a pair of Oakley goggles. Highly recommend these! If they are good enough for our boys overseas, they are good enough for my nerdy hobbies.
Awesome sport sunglasses. They wrap around your eyes to give you more protection, they are very durable, and they are very comfortable. They don't move and you can buy replacement lenses. All that and they have the Oakley warranty. Solid sunglasses.
Nice look, I love Oakleys!
If you ever get a chance to look through a pair of knock-offs you can see how blurry some sunglass are. When you put on these Oakley Sunglasses you'll be impressed by how clear things are, and the wrap around really protects the eyes from the sun, and that's important to me living in Florida.