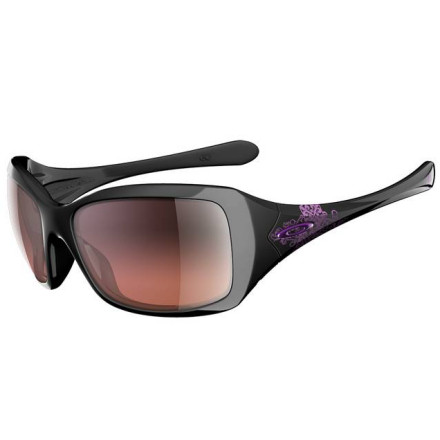 Community Images
Slide on the Oakley Women's Gretchen Bleiler Ravishing Sunglasses and work on your mountain-girl tan lines. These Oakley shades are as hot and as fun as their pro-snowboarder namesake. Oakley Plutonite lenses protect your eyes and the delicate skin around them so you can look just as good as Gretchen, on or off the mountain.
These sunglasses are really lightweight & durable with high quality lenses. I like that I can wear them for day-to-day activities but also for sports (biking, hiking etc.). The purple embellishments are not as fluorescent as they look in the picture, they are a nicer shade which blends in better.
Unanswered Question
Looking at purchasing a pair of Oakley...
Looking at purchasing a pair of Oakley Ravishing sunglasses. I like the Gretchen Bleiler pair but would it be so much more worth it to purchase a pair with polarized lenses instead? I am wearing them for everyday wear (driving, running, vacations, etc). Thanks!