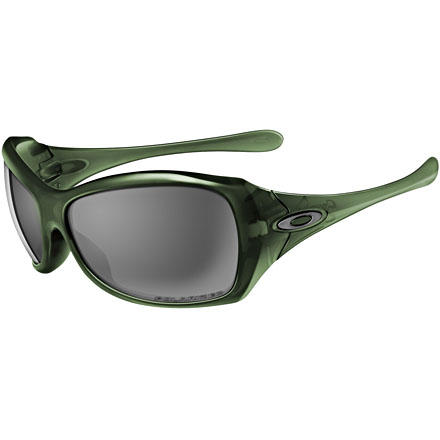 Community Images
These glasses really fit like a glove -- an awesome quality for sunglasses. You see no light around them!! I wore them all day yesterday on a horse ride and they were securely on my face the whole time. But when you're wearing them up on your head they do tend to slip down more often than a narrower lens sunglasses. I took a risk in ordering them w/o trying on first and I'm happy with them overall. I knew I could count on Oakley
Doesn't fit me at all; lightweight
These don't fit me at all. I have prominent cheekbones though. I think otherwise it might be alright. It is very lightweight.
i bought these glasses and they were a little bigger than i was expecting. However, they fit my face great (i have a smaller face so big glasses don't work on me) they are so lightweight i hardly know they are there. love them
I purchased the Oakley Grapevine sunglasses with polarized lenses. They are awesome! They fit my face/head really well, and i've got a smallish face so I can't wear all the really big, modern sunglasses. They look great, feel great and the polarized lenses were a great choice. I'm not squinting anymore! The only con with these is that the polarized only come in a green frame, my first choice would have been brown but the green still looks great, it's a really dark green.