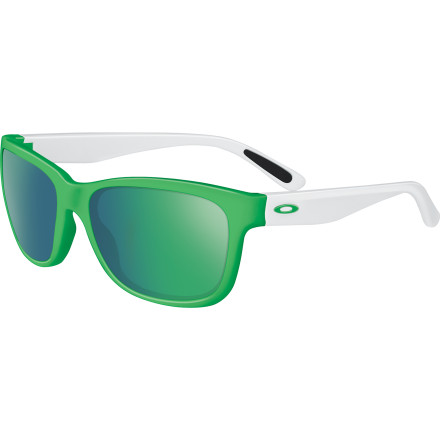 Relaxed, fun, and timeless are all fitting adjectives for the Oakley Women's Forehand Primary Collection Sunglasses. The lightweight O Matter frames with Unobtanium ear pads provide a slip-free fit for all day comfort while the impact resistant Plutonite lenses block 100% of harmful UV light.
O Matter frames are lightweight, impact resistant, and provide all day comfort
Plutonite lens material blocks 100% of harmful UV light and is highly impact resistant
Three point fit system holds the lenses in an ideal optical alignment
Unobtanium ear pads ensure a slip-free fit even when you break a sweat
These sunglasses are great and funky! The colors really pop and the size of the frame is great for women's face shapes. I also really like the color of the lenses - not too dark.