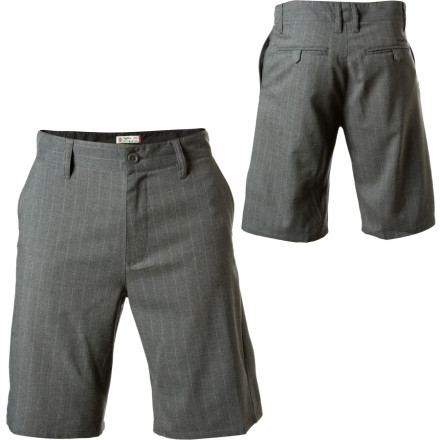 Detail Images
What do you think about this product?
Have questions about this product?
I love Oakley Shorts. Fit well, good quality, nice & light for the summer. I highly recommend them.
I want a pair of these shorts but I'm 5'6"...
I want a pair of these shorts but I'm 5'6" and not too familiar with inseam lengths and how they fit. Can anyone help me figure out if these shorts will be too short/long?
Mike,
I would be happy to help you size up for these. While height does play a part in the whole inseam debacle, its more your body proportion. If you're a long-legged dude these could be short-shorts..and vice versa. But here is the best rule of thumb that I've been able to find. Take your favorite pair of shorts and throw 'em on. Measure from the inseam at the bottom of the zipper (just below your bizznazz) down the inner leg to the bottom hem (As I have highlighted in this pic). That is your inseam length..and you can now shop accordingly. Cheers!