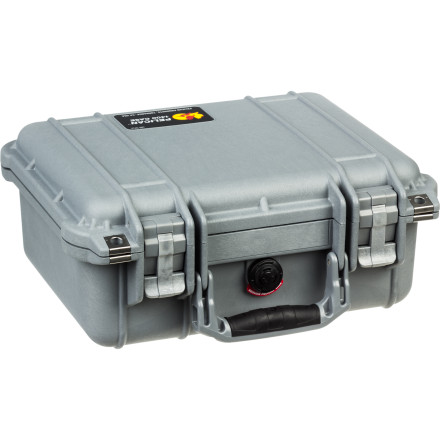 Colors

Detail Images

Community Images
From pricey camera gear to an emergency satellite phone, trust the NRS 1400 Pelican Case to keep your equipment safe from water, dust, and impacts. The airtight perimeter seal and bomber ABS structural plastic stand up to the harshest conditions while the interior Pick-N-Pluck foam allows you to customize the case for stowing specific equipment.
ABS structural plastic is virtually indestructible
Perimeter seal is fully waterproof, dirtproof, and airtight
Pressure purge valve automatically equalizes pressure after changes in altitude or temperature
Pick-N-Pluck foam allows you to fully customize the interior of the case for specific equipment
Comparison of the 1150, 1200, and 1400
Keep in mind you don't have to have whatever you are putting in the box laid flat like in the photo. Because these boxes are so deep you lay them on their side or standing up to make room to put other things in the boxes too.