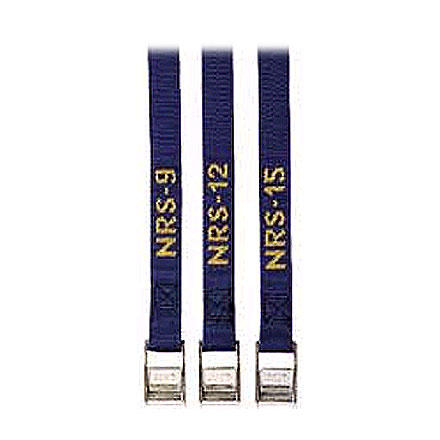 I started with these when carrying my kayak on foam blocks with the factory rack. No complaints, cheap and they work well. Hold nicely. My yakima carrier came with similar straps, but the buckles have a rubber protector covering them, or else I would likely still be using my NRS ones (they are now backups for carrying friends boats as needed)
These straps have never slipped on me, either on the car or on the boat. Quick to cinch up and they hold fast. Also, best to put a locking hitch in any strap.
Great for everything you do outside
I keep a dozen of these in the back of my car at all times, and can't count how many times I've need to use them for some unforeseen outdoor adventure need. I've used them for years, and would trust them to hold any and all of my gear.
Strong and stay very secure
I use these to strap down a single crew shell to a car rack. They stay tight and have survived a lot of "wear and tear." Highly recommended.
My husband straps EVerything down with these. Loves them. He has used various sizes for years.
Straps work well with cambuckle but the fabric frays into threads easily. Needs stronger material.
I strapped my kayak to my car with these. They never tightened and I had to check many times throughout my trip to see if my kayak was still there. It shifted sideways many times throughout the 45 minute trip to the beach and almost lost it twice.
I will be returning the product shortly. I thought these were the best :(
I've used these straps to keep my boats safe for years. But I have heard better stories from my friends. My river rafter friend used one to keep his trailer together for 400 mile journey. My other friend used one to keep his bumper attached while using a rental car in Cabo Mexico. Bottom line is if you don't have a couple of these in your emergency car kit your kit is not complete. I swear by these.