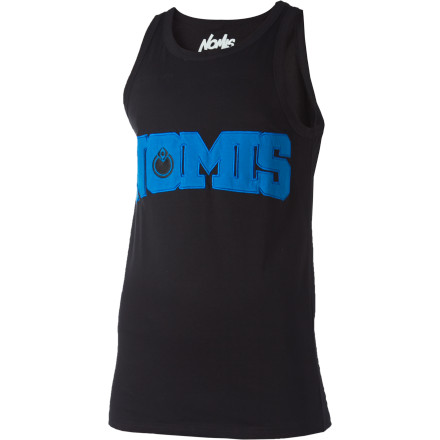 Detail Images
The Nomis Everyday Tank is only to be worn on days that end in the letter 'Y'. Disregard these instructions, and you may cause a disturbance in the space-time continuum the likes of which the world has never seen.
What do you think about this product?
Have questions about this product?
Pretty steezy. However the steeze is usually one size bigger than your regular size. It needs to have at least a little bit of room to wiggle into, if its too tight on you (your regular shirt size) it will look more like a wifebeater and have zero steeze.

I usually wear a Small, actually I fit perfectly in a small size, and I got this in a medium. It fits me exactly how I want a tank to fit. SLIGHTLY loose, but not like all loose athe bottom its barely hugging my waist which is perfect. Nomis runs a little long so this goes down to about... shwang level. Just fyi. Adds to the steeze tho. Shwang steeze.

two thumbs up fo this tank