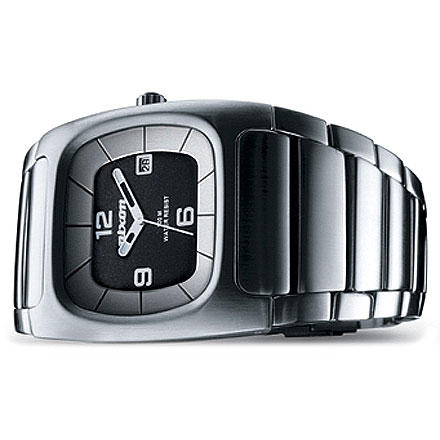 Carrying Solid Stainless Steel dumbell
I love this watch. I feel in love with it when I first saw it on the Nixon website. I wish the website had more details on the watch, like the wrist band is tapered and only the hr and minutes arm are glow in the dark. no matter, I can return the watch in 30 days but I wont. I love this watch, and yes SIZE does matter!!
I bought my husband the El Dorado by Nixon. He is a snowboard enthusiast, so I thought he would like it. He liked the style and color but the weight of the watch concerned him. It was fine after he adjusted the band. He's worn it just about everyday since then and get's lots of compliments!
If you want a big men's square stainless steel watch, then the Nixon El Dorado is it. It is classy to wear to work or cool enough when you or on the town. Five stars *****!
My girl friend got me this watch. Great quality. It says "size matters" on the back.
Super sweet, only very minor complaint is that the watch is quite heavy. Still easily a 5/5. Untouchable style, and waterproof.