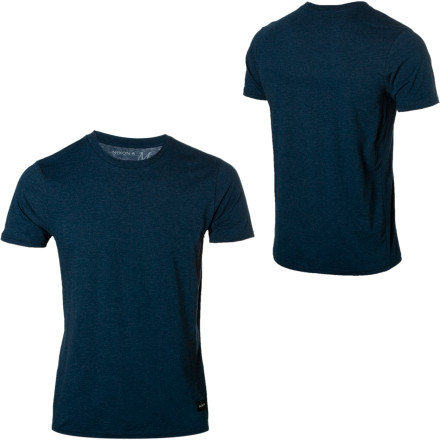 Detail Images
We suggest regularly wearing the Nixon Men's Tee Marle Slim T-Shirt or else it'll email your mom all the photos on your cell phone. If your cell phone photos are anything like ours, that would be a really, really bad thing.
And possibly incriminating enough for a livestock-related felony or two.
Has to be one of the most comfortable shirts I own, very soft. Liked it so much I bought it in 3 different colors. Total length and sleeve length are long enough that you don't feel like you are wearing a little kids shirt.
Fabric is high quality, looks classy, super comfortable, fits like a glove. enough said.
Could be the softest, most comfortable shirt I own. Great slim fit. Will probably purchase another color.
Are x-large going to be in stock soon
Are x-large going to be in stock soon
Nothin' but bad news, not seeing any of these tees on order from our boys at Nixon, so nothing for at least a month or so. Sorry!
fits perfectly on your body if you are slim and lanky or buff and average height. great for an all one color outfit