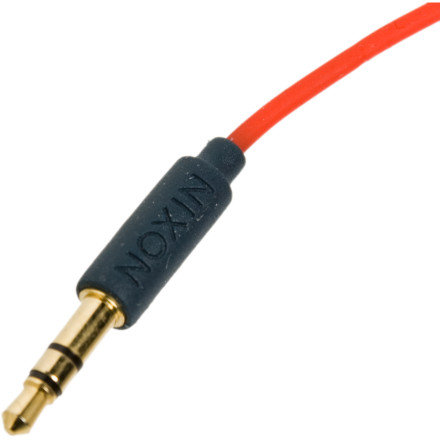 Detail Images
The Nixon Socket Headphones are designed ingeniously to either be worn as a straight cord running to your earlobes or with Nixon's custom moldable memory wire for active endeavors—just bend them so they loop around your ears and stay in place. With a 1kHz sensitivity ,you can be sure the Socket headphones will be crisp and clear with huge capability of picking up every note pulsating to your cerebellum.
What do you think about this product?
Have questions about this product?
Really Wanted to Love These
I've used SkullCandy Chops for just about everything sports related-mtn biking, running, hiking, roadbiking. I wanted to try something new when my Chops shorted out. I am a BIG Nixon fan, so I gave these a shot.

The moldable memory wire doesn't hold it's shape very well. When wearing over the ear for active endeavors, the bud does not fit snuggly in your ear as you would hope it would. I tried to bend these the right way several times, and probably spent upwards of 25 minutes working with the wire. I could never get it right. I hate to say it, but Nixon definitely needs to go back to the drawing board with these guys.

There are 2 real pros to these:
1-The gunship color is awesome and a little bit more matte than what you see in the photo.
2-The sound on these is great! The speakers are designed very well.