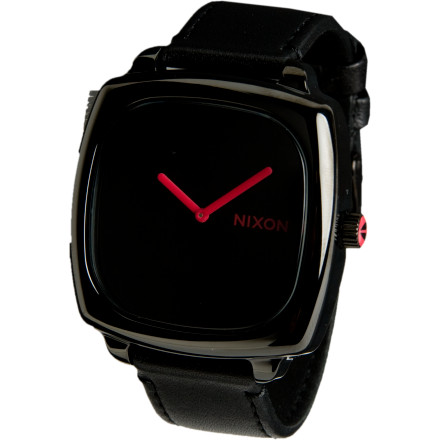 If you wanted to wear a full-on calculator, then you'd strap one to your wrist. But you don't want a watch with weird buttons and flashing lights—you just want a watch that looks good. The Nixon Women's Shutter SS throws out a simple chic look that works with just about everything so you can accessorize in style without your watch stealing the show.
I was excited to finally find a white watch to fit my taste. This was was it however upon receiving it, the face is wider than my arm! I do have small forearms and wrists but I was disappointed that the face was literally wider than my arm. Oh well. Sending it back...
I LOVE the face on the Shutter watch. The soft edges give the watch a feminine touch while remaining large and not overly girly.

Fits great and not heavy like some of the men's larger watches.