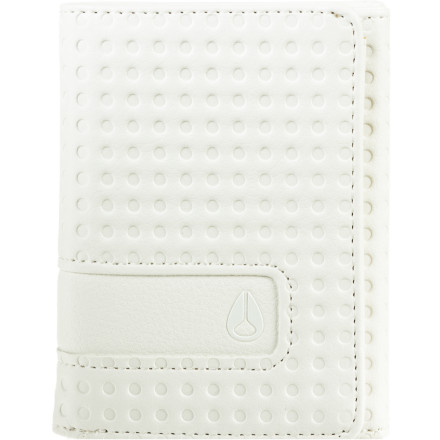 Detail Images

Community Images
Whip out the Nixon Men's Showbiz Tri-Fold Wallet and pull out the dough the director gave you to pay for the crew's lunch. You haven't made your big break in Hollywood quite yet, but at least your cool-ass synthetic leather wallet looks like it has. Stash those coins in the pouch and get a move on before you get fired for being late.
It's good quality but it's kind of bulky for a wallet, especially if you're going to keep it in your back pocket. Plus the zipper for the coin pouch indented the leather since it folds over the metal zipper. Plus the zipper broke.
great wallet. My end user love it!

Find Us: https://www.facebook.com/istylo.motowear
I had a fossil wallet that lasted forever and it finally started to fall apart. Time to find a new one. I have always been a fan of dogfunk and the backcountry fam. This wallet has been solid. It is high quality and I love the zippered coin pocket. It does not seem to have a ton of space for lots of credit cards. I carry all kinds of cards that I like to have on me at all times. I was a little worried that this was more of a label whore wallet that is just for the brand name, but I was surprised to see the quality of the product.