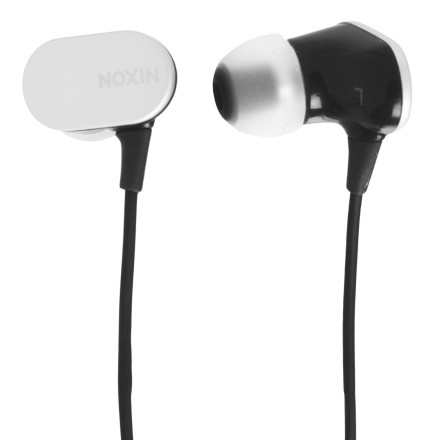 Detail Images
Description
Tune out of the world around you.
The Nixon Micro Blaster Headphone are small enough to fit in your pocket so you have access to crystal-clear tunes all day long.
Over-the-ear ergonomic cabling won't irritate your ears even when worn with a hat
Custom 8mm titanium driver and 106 dB/V sensitivity has been tuned so you hear every high note and down beat
Three sizes of co-molded silicone for a custom fit every time
Secure, custom molded travel case protects your Micro Blaster from getting banged up in transit
Includes Iphone-compatible, three-button remote cable with microphone
Great, but broken already.
I like them. Great sound. Good fit. However, the left

one has stopped working. I purchase them on January 06, 2014.

Today is February 7, 2014.
Paul Rodriguez and the Micro Blaster
PROD AND the Micro Blaster
Nixon Micro Blaster with Trouble Andrew
Nixon Micro Blaster with Trouble Andrew
Nixon Micro Blaster with JP Walker
They are great for the first 3 months, they have a good range, not amazing for the price but decent, good design and easy to cary. The covers are easy to pop off the case easily but it can go right back on. And then one side dyes after a few months. dont get it. i have two pairs and it happened to both, manufacturing error i guess.