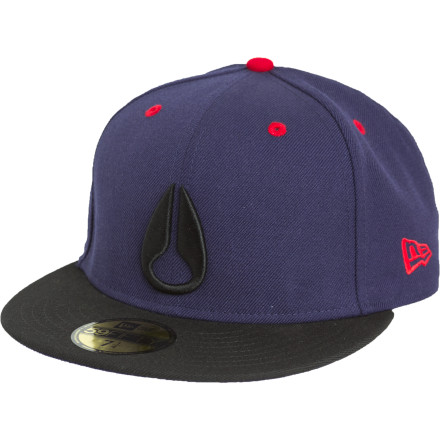 Detail Images
Throw the Nixon Men's Deep Down 2 Baseball Hat on your dome and head to the corner for some brass monkeys and beat-boxin'. This six-panel New Era cap brings some serious gangsta steeze while you pour one out and shed a single tear for the homies.
What do you think about this product?
Have questions about this product?
I suffer from huge melon syndrome. It's a rare form of giant head that cannot be contained in your average hat. Finally, Nixon has come up with a cure for my giant melon and has a hat that actually fits. This is a sweet hat, the triple tone colors look good, and.. well, it fits... say goodbye to the dreaded lines covering your forehead and the headaches of tightness. Raise up thy arms and rejoice my fellow hombres de cabeza grande, Nixon's showin some love.
It is fitted. The one we have in stock currently is 7 1/8.
Unanswered Question
Hi in navy/red option the visors under is...
Hi
in navy/red option the visors under is red or navy??
its very important please anwer me!!