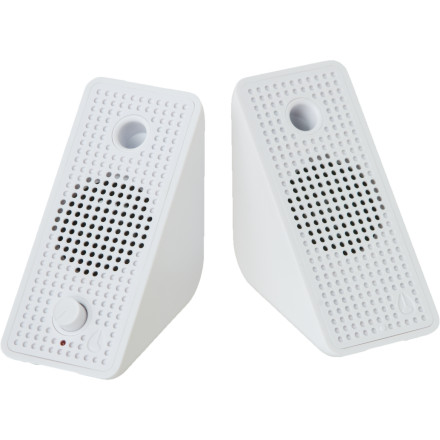 Description
Block out some time to rock out.
With a simple interface that integrates audio and power into the same cord the Nixon Block Mobile Speaker packs a full speaker sound in a little bitty package. The Block has a rechargeable lithium-ion battery that provides up to six hours of classic sounds on a one hour charge.
I've had these speakers for a year now and they are still pumping out the tunes I don't like to turn them up all the way because I like heavy bass and treble music and they can only handle so much of that. I have put them in my back pack an biked around town with them and they held up great and hold about 6 hours of battery. Awesome little speakers!