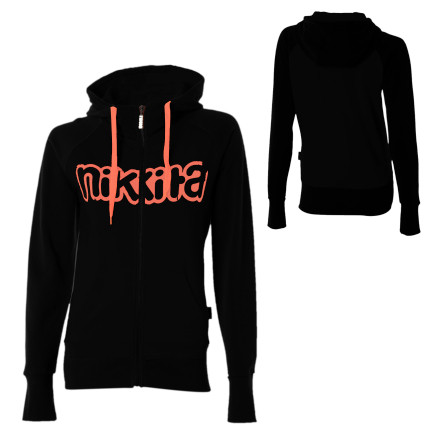 Detail Images
Unanswered Question
i want this sweater in pink and grey but...
i want this sweater in pink and grey but they dont have any extra small how can i find one in my size ?
This hoody is great, the higher neck is awesome when I use it for snowboarding. I normally wear a small or medium.. the medium fits a little loose, but it's very comfy nonetheless.
oh, nikita. why do you toy with me?
The fit of this hoodie is bizarre. I checked the sizing chart, and I have a Nikita jacket that fits great, so it shouldn't have been a problem, but it is and I'm returning it. The shoulders/neck are so loose it looks sloppy and the waist/hip is so tight it looks sausagey. The pink is really too bright for me anyway.
Unanswered Question
Is this pre-shrunk?
I have the grey/neon pink fit nikita hoodie, personally I think it's pretty nice, its fit PERFECTLY, but the thing says I can't tumble dry it, but my friend said she did and nothing happened, so I might do thatt, hopefully it will not shrink.