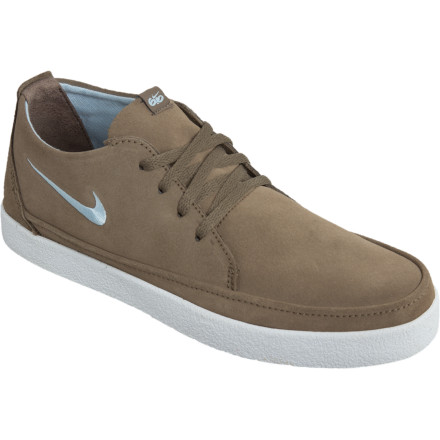 Detail Images
Do the softshoe on the wing of a flying 747, but don't scuff your Nike 6.0 Rizal Low Shoes. A suede upper is comfy even at cruising altitude, and an eight-piece rubber outsole offers grip, flexibility, and durability in an otherwise gusty environment. Wow the folks in first class and coach, and don't fret about getting a charlie horse even in negative temps thanks to a heel overlay's extra support.
Cool shoe, but so uncomfortable. Had to return.
If you are looking for a skate inspired shoe but don't want to look like a bum, go with the RZOL Low and you will have that classic Nike fit with the right amount of style to hit the town with your boys or that special lady! Fit is narrow.