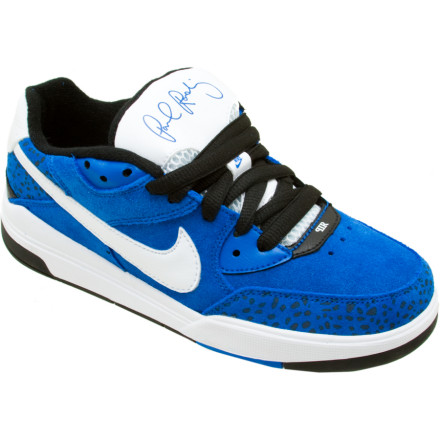 Picked these up for my lil cuz a few weeks ago in the Aqua Marine and they look SIIIICK. He was in awe when I busted them out, and was in even more awe when I told him that they were for him. Smile from ear to ear, whitch was a relief lol. Great shoe, great arch support(because they are still growing and you dont wanna sacrifice the proper bone growth to save a few dollars. Or atleast I dont), decently fat tounge for upper foot protection, and just quality all over. Thanks Nike for caring about the youth and their needs. Eventho they will probably be smashed in a few months, these are definately worth the buy haha
How long do these shoes last skating?
How long do these shoes last skating?
Depends on how hard your grom likes to shred. I would say a few months, and thats skating almost every day. But you know how kids are and they smash and crash everything they get their hands on lol. But you could probably squeeze more than enough time out of them without picking up another pair