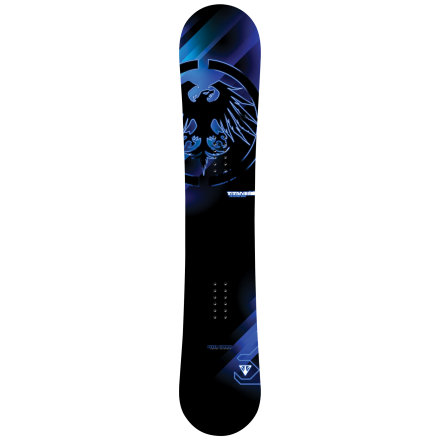 What do you think about this product?
Have questions about this product?
"Yea, Its a good board!!"-understatement!!!!!!!!!!
I remember starting to ride back in 89 on the white Sims,then a Look Lamar, then the Craig Kelly. I thought that was the best board until the Tao from Santa Cruz came out. The next day I sold my Burton and got the crazy shaped stick. Rode all the models. Then got hooked up by Joyride. I completely destroyed the Caddy, Moose, etc beyond all repair. In fact Joyride was embarrassed when I went to their place for a "return". Then came the Santa Cruz XXX. Awesome.
Later I moved to Colorado from Cali.(92-96) There I destroyed more boards, making me loose money.
My school mate rode for Never Summer. I tried his boards and fell in love. Smooth, fast, nimble, and local.
After 20+ years riding, the TITAN IS HANDS DOWN THE BEST SNOWBOARD EVER. No joke!
It is amazingly fast and responsive. 100% trustworthy. Solid luxury.
NOTE: NOT A BEGINNERS BOARD!!!!
I am originally from the east coast, Connecticut specifically. Have used it at Stowe and Jay Peak on the east, absolutely loved it in the woods. I am 6'2'' and weigh 175 lbs and I ride the 160. I am now living in Utah at Alta Ski Resort and have the dual pass so I can go to Snowbird. Can't wait to use it out here, have hiked with it twice this season 09-10 but it's rocky and don't want to mess it up until there's more snow. Can't wait to strap it to my backpack and hike some great backcountry lines (the weight is not an issue to me as someone asked about).

If you're looking for a great big-mountain board, I would highly recommend this board. I just wish it'd start to snow here in Little Cottonwood Canyon so I can use it!!
I am 5' 11" 175 lbs have been riding an...
I am 5' 11" 175 lbs have been riding an Arbor element 161 for a couple of years now as my all mountain slayer and think its time to try out a never summer. I like sketchy tight tree lines, back country powder runs, bombing cruddy double blacks, with a little bit of freestyle in between. I am trying to decide between the titan and the premier f1-r. I tend to like directional, stiffish boards but I need to be able to turn on a dime in the woods, any suggestions?
I would suggest the Premier, solely on the fact you said " with a little bit of freestyle in between". The twin shape of the Premier vs the Titan's tapered shape will really be the factor which will allow for you to twock.