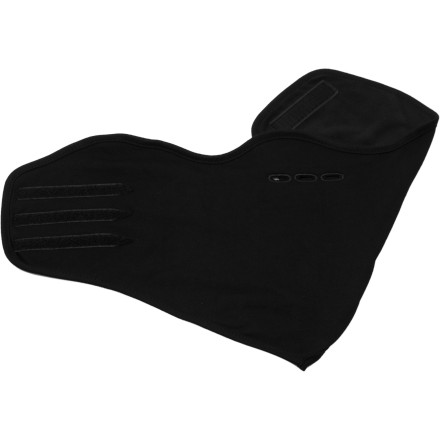 Whose brilliant idea was it to rob a meat warehouse? Ah well, at least the Neff Daily Mask will protect your moist, supple skin from freezer burn and it'll keep your precious identity safe from the security cameras. Grab all the T-bones you can carry and the take a moment to slice off a delicious flank steak for grandma. Sometimes it can be all about you.
I got this early this season and I have used it for 3 days on the mountain. I really like that materiel since it doesn't get as wet as what I use to ware. (fleece or bandanna) It is also easy to breath with the air holes but since the materiel does well at stopping wind, breathing without them is not easy.

The only problem that I have with this is that it is very tight. I have a big head but I still don't think it should be skin tight when the Velcro is at the largest it can be. I needed to get a small piece of cloth and create an extension just so it would be a little loose.

With the extension I love that I got this.