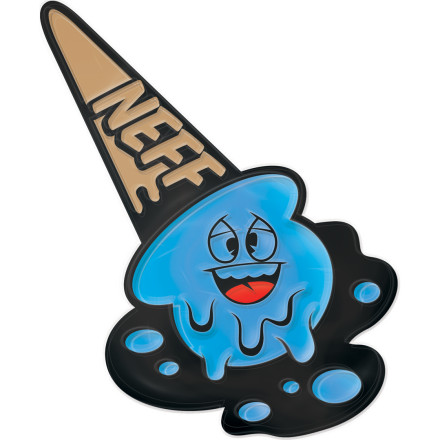 Community Images
Ever dropped an ice cream cone yummy-side-down? That's a bummer, but not as much of a bummer as embarrassing yourself while getting off the lift in front of a group of Spring Break honeys. Pick up the Neff Bummer Stomp Pad and avoid the second problem.
What do you think about this product?
Have questions about this product?
Good ole stompy, works well no complaints here.
Neff Bummer Stomp Pad! (Blue)
Just got it in the mail today. Looks awesome! Can't wait to ride with it
Still stickin on the board like a BOuse! Only thing is he's totally flat on the top. Still works as he's tall an pops out above the snow but he can be slick sometimes. Usually just press against him instead.