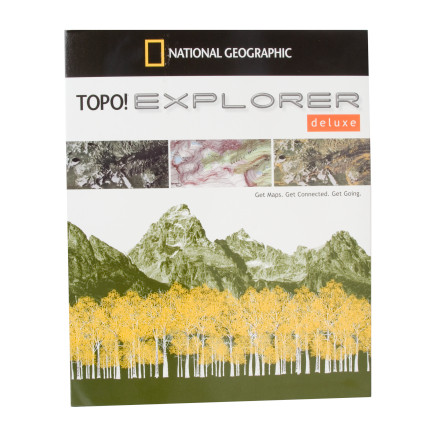 Tired of digging through pile and piles of USGS topos to find that secluded valley you're headed to? Pick up the National Geographic TOPO! Explorer Deluxe and have full digital access to a nationwide set of USGS 1:100,000 maps. The package also comes with 25 map download credits for more detailed USGS SuperQuad maps, perfect for planning backpacking, hiking, climbing or cycling trips. TOPO! Explorer Deluxe also hooks you into National Geographic's recreational database, with interactive trail updates, descriptions, and pictures.
Unanswered Question
Can I put these maps right on my gps? Do...
Can I put these maps right on my gps? Do they include national park and forest trails?
Do these maps include Northern Minnesota...
Do these maps include Northern Minnesota specifically the Bounday Waters Canoe Area Wilderness? If so how detailed are they and is there some demo maps that I can view online somewhere?
Best Answer
You may want 1:24,000 maps not 1:100,000 maps. I use this program very often, and Of all the areas I have been, maps for that area have been available. Overall detail is pretty darn good. You can view maps sample maps at Topo.com
Buy this and Save..BIG TIME!
Detailed and up to date. Now you only need to find your destination, enhance the detail as desired and print! No more bulky maps just print the area you need. So easy and you'll save a ton of money. Plus you can view others trips and a few tips about planning your own route. You'll get 25 map credits, 1 map for each. After those are used it's only a dollar per map.
is this program mac compatible
is this program mac compatible
TOPO! Explorer is MAC compatible and can be downloaded. http://beta.topo.com/downloads