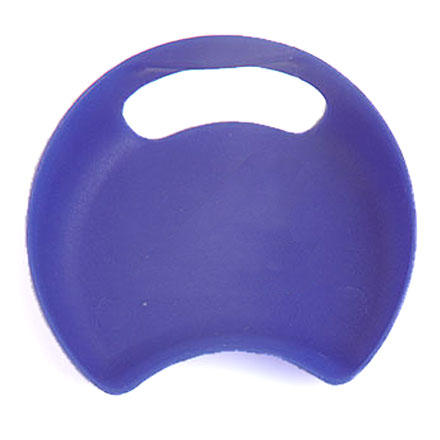 Necessary
Familiarity:

I've put it through the wringer
Since I bought one, I can't use a Nalgene without it!

Definitely makes a difference for people who are clumsy. Don't have to worry about dumping my whole bottle on my face any longer!
It would be great if I could keep these things around. I always seem to lose them. Sometimes I get a water bottle where it doesn't quite fit. So if it isn't a Nalgene bottle, it might not fit for you. I love these things - too bad they aren't a dollar.
I have a drinking problem
This splash guard helps me drink faster and more often, helping to keep this monkey hydrated on the road and in the mountains. Though it is still possible, the occurrence of water spilling out the hole in the side of my mouth is far less likely.
Splash guards make drinking much easier. I like this style better than the triangle opening on other splash guards. This mouth piece bends up so you can get your mouth around it. The triangular mouth pieces tend to spill easier because they are set in a little bit.
This product is a must have if you use the Laxan bottles, makes drinking and pouring a no bothersum afair! Works great!
Perfect piece of equipment
I was very excited to get my new Nalgene Bottle in the mail. The first thing I did was of course throw it on the ground repeatedly. Not even a scratch. This thing is amazing. You can even drink out of it too. And with the splashgaurd... You're set. This will be my new companion when hiking the Sierra Nevadas. And if I get lost I can talk to the little goat on it and name it like in that movie castaway. Can't wait....
With this, you'll no longer have the red gatorade mustache from drinking from the big opening! If you own a Nalgene, you must own one of these...(and they're super cheap.)
This product is so simple, yet GENIUS! Now you can carry a bottle with a wide mouth for easy cleaning yet a small opening for drinking. It can even be re-filled without removing the splashguard.
Nalgene - Only wet when you want
Seals great. Keeps the tidal wave off your face. Allows the big open when you need it. Great!!!!