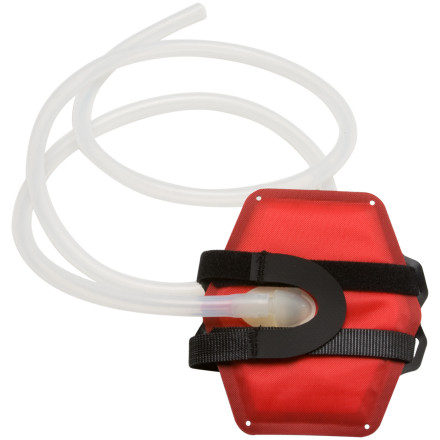 Replace your worn out or misplaced Hyperflow prefilter with the MSR Hyperflow Microfilter Prefilter Replacement. This handy accessory removes large particles and gunk before the water reaches your filter, increasing its lifespan and your efficiency. This replacement kit includes a prefilter bag and a new hose, and packs up for compact carrying when you have limited space.
What do you think about this product?
Have questions about this product?
Well this filter may have its place but we tested
in 2008 at glacier . We talked to the MSR rep.
at the California outdoor show and he went through
the steps of backwashing the unit. Well we could not get the filter to backwasher at all, and after 3 days it was clogged.

It may be light but I'am not interested in taking the unit apart to switch the valves for back washing.

After returning from Glacier I called the rep. and he said they had some bad filter cartridges .

I'am going to continue to carry my 15 oz. First need water filter that has never failed yet.
Keeps the Gunk Out fo Shizzle
it's great. the hyperflow is awesome. it's light and super fast at pumping mass quantities of water. this replacement works great, just like the brand new one you got with the filter. it makes it so the filter can do it's job on the other nasties and not worry about the swampy muck.