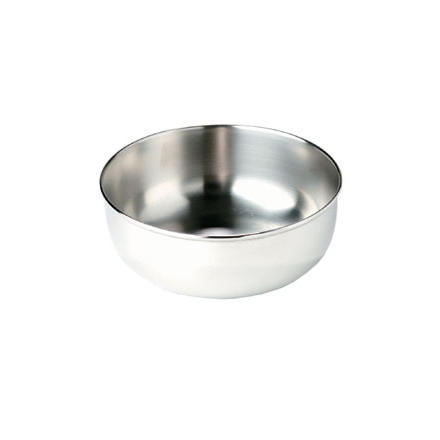 Community Images
The MSR Mountain Bowl is a tough, stainless steel bowl for all your camping, backpacking, and climbing trips. Eat your oatmeal or sip hot soup out of this 5.5-inch, 27-fluid ounce bowl. The Mountain Bowl nests inside MSR's 1.5-liter pots for easy storage.
What is there really to say?
It's a stainless steel bowl. Throw it in the fire.. You know what I mean?
I bought these over the titanium snow peak bowls because the oz that I saved and the extra cost didn't seam worth it. I know 2 of these bowls fit perfectly (with no rattling) inside the msr stowaway pot 1100ml. I bought these for car camping, but with the durability and not really weighing anything, I would take these backpacking. Gotta love a product that you aren't scared to put directly onto a fire!
Will a MSR whisperlite stove fit within...
Will a MSR whisperlite stove fit within this bowl? In other words, if I nest this bowl in a 1.5L or 2L MSR pot, will I still be able to put my stove inside?Also, is this bowl shaped so that you can nest two (or more) of them together?
Yes to the stove, and they nest with each other.This is INCORRECT. I received my bowl(s) today, and a whisperlite will NOT fit inside them. Too bad I already paid for them.
Tough, easy to clean, stows easily. 4+ years of use with no complaints.
If you are looking for a bowl to eat oatmeal, cereal, soup, beans, or whatever else you feel like at the time then, this is what you want. It's super lightweight and because it's made of stainless steel, you can beat on it and no bad will come of it. Goes well with the Alpine Plate and Stowaway Pots!