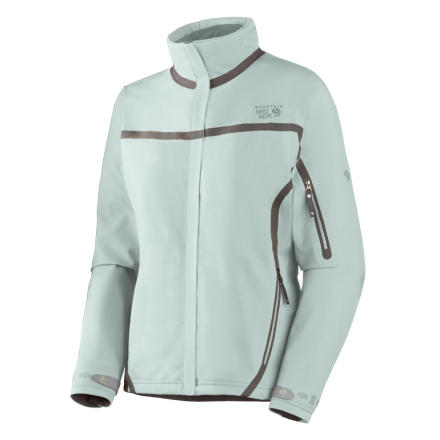 Community Images
What do you think about this product?
Have questions about this product?
I bought this jacket off steepandcheap for around $90 (+S&H) and it was worth every penny.
I bike commute to work every day and after trying out a few jackets (and sending them back) this jacket is a keeper. The jacket beads away most of the rain, I stayed nice a dry and whatever moisture that is absorbed dries off within an hour at my desk.

Two things to mention:
1. this jacket isn't stretchy like the description states (and therefore I probably wouldn't rock climb in it like it's recommended for.... yes... I actually rock climb so I know what I'm talking about)
2. while the jacket is lined with some soft material, it has zero insulation. Layering is key.
If you're looking for insulation, my sister bought almost the exact same jacket with down fill.... maybe my next purchase!

bottom line: buy it.