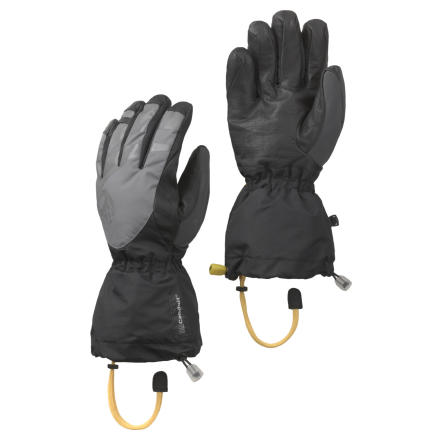 What do you think about this product?
Have questions about this product?
I found these gloves to be extremely warm if I used the liners with them. Without the liners they are not very warm and do not fit correctly. The shell is waterproof and windproof and the drawstring is a nice feature.

In milder conditions I remove the liners and use them on their own.
these gloves kept my hands dry,but not nearly warm enough.i used them for cold weather hiking to test,in hopes of using them on a summit up mt rainier this summer.but i had to switch to mittens that keep my hands warm.the snot wiper is a great feature,they are comfortable and have good dexterity
I purchased the MH Spearhead Gloves a couple weeks ago primarily for snowboarding, and for some cold weather backpacking. So far these gloves have only been tested on the slopes and they have performed great. My hands stayed completely dry the entire day, and toasty throughout the high 20 degrees outing. The only problem I have had is that the lining in the glove fits so well to your hand that it comes out of the glove when taking them off. Overall this is a nice set of gloves.