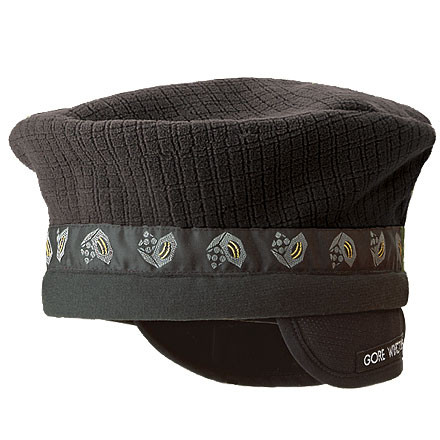 Detail Images
Unanswered Question
I wish to know why they don't make this beret anymore. I need to replace the one I purchased for my husband because he has almost worn it out. Mine is black but I would love the other colors for him. It's his favorite winter hat!!!!

Thanks,

Susan
Hey, I'm almost a Senior Citizen and most cold weather caps look "dorky" on me. Maybe I'm a dork and the caps call attention to the real me. LOL. Anyway, this is the ONE cold weather hat that actually looks good on my gray dome. To tell you the truth, I stitched the right side down to the top of the MH band, so it now looks a little like an Army Ranger beret. We're in NoFla, and it does get chilly here. When it does, I reach for this hat.
This is by far the most comfortable hat I've ever had. Pull cord tightens to your size. Drop down earmuffs. Nice style although quite unique. I love them! I even purchased a second one!
I've had the Nut Beret for almost four years now. It's kept my head warm everywhere from Colorado foothill camping trips to above tree line after dark in the dead of winter on a few hut trips. When it's really cold and windy you can pull the Gore Windstopper ear flap down for extra protection. You can't beat this hat. Plus it's just plain cool. I always get a ton of compliments on it. Thanks Mountain Hardware!
Exactly what I had hoped for: soft, warm, light, folds up into a pocket; it's great for the high dessert of New Mexico which is warm during the day and cold at night. It's a well designed and executed product.
I love the Nut Beret. The color I chose is so rich looking. It is soft and comfortable to wear. It is very well made with plenty of thought for the users needs.