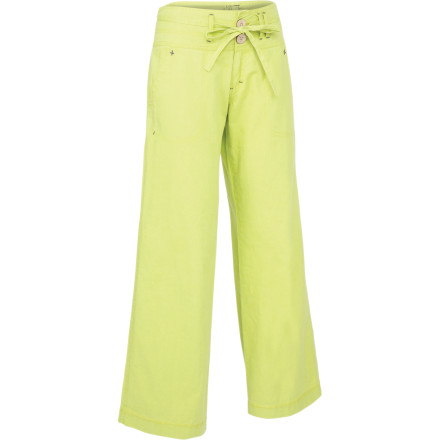 One of your climbing buddies is going on about her two-hour bike to the bouldering spot (she gave up her car). Your other buddy is one-upping her with his bike ride and snacks grown from his organic garden. You have the Millet Women's Hemp Pant. You overslept this morning, grabbed whatever snacks you could find, and drove to the bouldering spot, but at least your pants are made out of hemp and organic cotton.
What do you think about this product?
Have questions about this product?
I looked at the specs and took a chance at my first Millet. I'm so relieved. I got the black in S. The color is a muted black ( I likes). The hem just touches the floor. I'm 5'04" and 125ish. The linen stretches a bit and the rise lowers, but not to the point of showing crack. The pockets work well and the fabric vented well in the high desert temps of 90+. These are my new faves for summer pants.