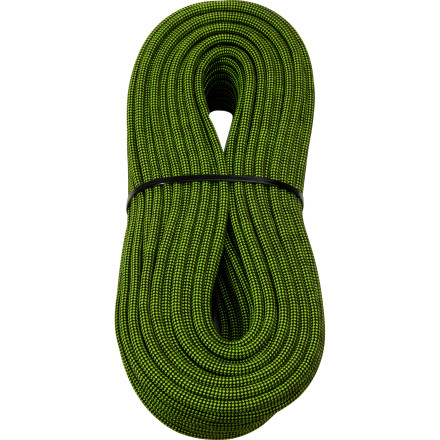 Videos
As the skinniest and longest cord in the Metolius lineup, the Monster 9.2mm Dry Rope 100m is an ideal choice whether you're clipping bolts on modern Spanish sport pitches or placing gear on long Indian Creek splitters. If your sights are set on a sky-piercing sport project and a 70-meter cord simply won't do, this is your chance to tie in with a special-cut 100-meter rope.

Dry treatment and a tight sheath braid reduce the amount of water absorbed by the rope for improved handling and strength in wet conditions
Monster middle mark uses high-visibility nylon fibers that are both seen and felt for enhanced safety
50% S and 50% Z twist core fibers provide excellent handling with no kinking
5-6 UIAA fall rating ensures many days of reliable use at the crag
6.8KN impact force rating ensures a soft catch
Skinny 9.2mm diameter and low weight of 53 g/m makes the Monster ideal for high-end sport and trad climbing
Available here in a massive 100-meter length for modern sport pitches
What do you think about this product?
Have questions about this product?
Metolius Monster 9.2mm Dry Rope- 100m