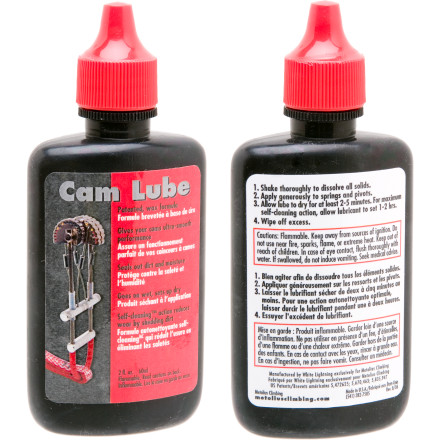 Not only do cams cost big money, but you trust your life to them, so it only makes sense to keep them clean and working smoothly with the Metolius Cam Lubricant. The patented wax formula seals out dirt, grime, and moisture so your cams will perform better and last longer.
Patented wax formula seals out dirt and moisture for smooth, long-lasting performance
Lube goes on wet and sets up dry
Wax formula allows the cams to shed dirt for reduced wear and improved performance
What do you think about this product?
Have questions about this product?
This product does exactly what's advertised. I recently used it on some older (12-20 years old) tcus and it freed the action of some of the sticky cams. I also used it on two older style auto locking biners and although it took a lot of the product it cleaned and freed those as well. Most of my BD cams never seem to need the stuff - but where it was necessary it worked.