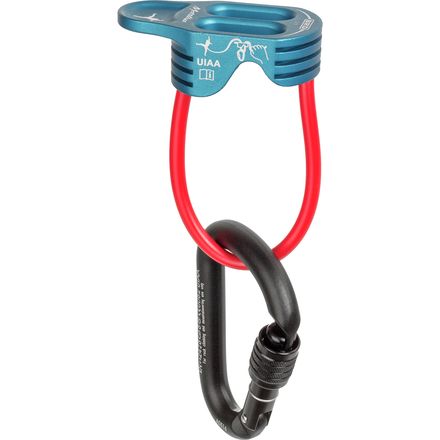 Community Images
Description
Safe climbers trust the Metolius BRD Belay Package.
Metolius combined the BRD Belay Device and Element Locking Biner to give you a package that provides a solid, secure catch whenever your partner logs some frequent flyer miles. Hard anodized aluminum makes this Metolius hardware last many seasons of use and abuse. The BRD Belay Device also includes a horn that allows your free hand to help control rappels and lowers.
Now, for all I know the belay device could be the best thing since hot pockets, but I can say from experience that the biner is garbage. For same money, you can pick up a way better biner and an ATC.
I like it, I agree with Ben, it does have a lot of friction which can lead to bouncy belays when lowering a climber. I have gotten used to it and its smoother now though. I do like it for rappelling and it is pretty compact.
Overall a good set. Almost too much friction though...mainly depending on the rope. This causes, for me at least, a little loss of overall control...not in that it is unsafe but in that it sometimes lends to those bouncy belays when lowering a climbing buddy, while other ATCs seem to produce smoother results. Could just be me though.
Definitely a good value after all is said and done.
This is my first belay set up, and I am very content with it. The carabiner is a little small, but definately beefy enough to do the job. The ATC is great and brakes really well. For small hands or for someone looking for a compact belay set up, I highly recommend this. It's a good bargain as well.