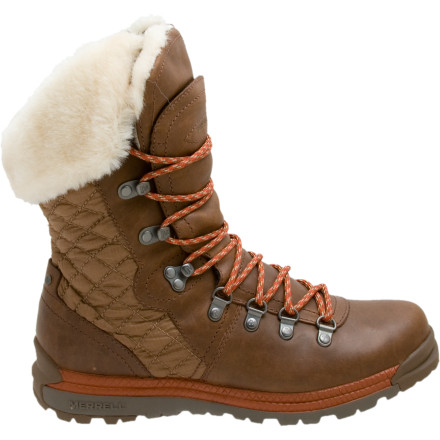 Detail Images
Unanswered Question
How tall are these boots? Can you tuck...
How tall are these boots? Can you tuck your jeans in them, or does that look silly?
Amazing so far! - It's not freezing cold yet though!
Well, I have worn them every day that I am not at work, What a great feature to be able to tie them as tight as you want then be able to leave them that way forever because you can use the zip part.

I have thrown a cute top on and worn them to the bar, I have worn them on mild hike/walks in the woods, they have Amazing tread, they almost fool you for hiking boots! (Don't do it though because they weren't designed that way and they have the potential for some serious blisters if you use them as hiking boots.

I absolutely love them so far though, the real test will be this winter when its freezing out and wet, how they withstand the moisture and how warm my tootsies stay!

I will comment again in March!