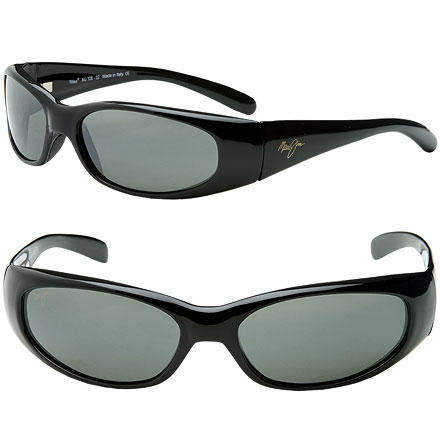 Both seafarers and fishermen will appreciate the style and optics of Maui Jim's Seafarer Polarized Sunglasses. When off the water, you can rely on these shades to give your eyes the protection from glare and reflected light that they need. The Seafarer Sunglasses have a sleek, nylon, wrap frame that is both fashionable and durable for any activity. The wide temples provide extra protection from the elements, and the PolarizedPlus2 SuperThin glass lens eliminates the glare coming off the water.
What do you think about this product?
Have questions about this product?
i actually found my pair on the pool deck at a country club i work at. i'm not a huge fan of the styling, but i love wearing them because they make everything so much easier on my eyes! as a lifeguard, the polarization is great! they allow me to see everything above and under the water in all lighting conditions with absolute ease! the optics are amazingly clear and at the end of the day, i dont want to take them off because nothing seems as good anymore.
I've always bought Revo's, and this is my first pair of Maui Jim. Wow are they amazing. I even bought my girlfriend a pair of the Hybiscus.