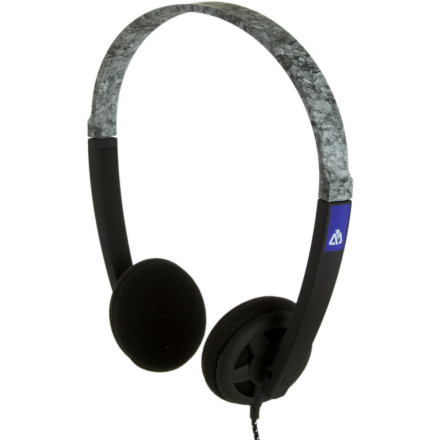 Make that ride on the public transportation system more enjoyable with the Matix Bulkhead Headphones. The sleek design makes them easy to stash when you're not using them but the 40mm drivers deliver tons of sound.
What do you think about this product?
Have questions about this product?
Matix killed it with these. Got them at the same time I got the big, expensive Nixon Nomadic on ears and the sound on the little Matixs (whats the plural on that?) blows the big Nixon cans away. Lots of bass, lots of highs, mids are present, lots of smiles. Seriously, even compared to some of the studio headphones I've used these not only hold their own, they impress. Get you some, babies.
great sound and bass and leight
Unanswered Question
These look a lot like Sennheiser's PX-100...
These look a lot like Sennheiser's PX-100 headphones, especially the 5-spoke design on the earcups. Anyone know if these sound similar or are manufactured in the same factory or something?